THIS ENTRY WAS POSTED ON November 4, 2022 BY The Pleasure Chest.

This National Sex Toy Day, you can easily just reach for your everyday vibe and get to achieving that delicious O. After all, with so much stress, toy-driven masturbation is what your world needs. But if there were ever a reason to turn the dial up (no pun intended) on your sex toy game, this is the holiday that gives you the perfect excuse, right? And you should never need an excuse to use your sex toys anyway.
Here are 5 ways to celebrate a holiday that's all about self-love, practicing pleasure and treating your body to all the good sensations it craves!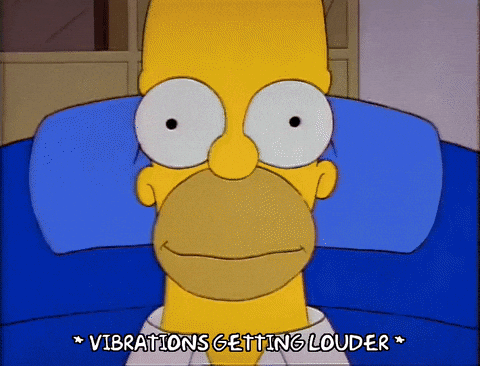 Kick off your celebration with a new sex toy
This one may be obvious, but once you've found a toy you love, it can be hard to branch out and try something new. After all, if you've already got something that gives you a guaranteed orgasm every time, why rock the boat and leave your comfort zone?
Maybe at one point you were scrolling on your social media feed and you came across a suction vibrator that was going viral. Maybe you've had your eye on the latest wand massager, but you're emotionally attached to your current one. Maybe you've just been thinking of upgrading to a newer version of a toy you know and love. Maybe you're ready to try something more powerful, maybe something that mimics oral sex? Take this holiday as encouragement, because it's the perfect time to finally jump on your chance for something new!
Some of our newest additions include uniquely curved dildos from Tantus, Bluetooth-enabled lipstick vibes from Lovense and even vibrating pads you can sit on that do all the work for you! We have a little something for men, for women, for everyone. Browse our New Arrivals selection for more options to choose from.
See What's New
Revisit your old favorites
If you're an avid sex toy collector, you may have some toys gathering dust in a drawer or under your bed. Hey, we've all been there! Once you start to create a diverse collection, it's normal to lose interest in toys that feel outdated or not as strong as you've grown accustomed to. And once you own more than 2 or 3 toys that more or less do the same thing, it's inevitable that some will be long forgotten. That's just the name of the game, especially as sex toy technology advances and provides us all with more bells and whistles than we can keep track of!
Consider foraging through your old favs and revisiting pleasure experiences with toys from orgasms' past. Maybe there are sensations you used to explore that you no longer do and you're not sure why. Maybe you even have toys that you totally forgot you bought in the first place! Either way, it'll be fun to go back and play with old friends—and not to mention, it's free!
Why not spark up an old relationship? There's no shame in it. Once you've returned to your previously loved toys, you might find that you've reignited the flame, like your first time, or that you could get more use out of them than you thought. Even using a different lubricant with your toy can give you an entirely new experience. You can also purchase accessories like wand attachments or dildo base covers to make your toys feel brand new again.
Sex Toy Attachments & Accessories
Take your toy out for the night
If you have a sex toy you can wear or one that has remote or app-capability (or even both!) then this is really the holiday for you. What better time to try experimenting with public play than on National Sex Toy Day? Can you hold in all the excitement?
If your toy is wearable and discreet enough, you can easily wear it out on the town and have yourself a night to remember. If your toy vibrates and has a remote, you can hand the power over to a partner and let them control your pleasure for as long as you like (or for as long as you can handle!).
There are a ton of options as far as wearable toys are concerned. There are vibrating and non-vibrating anal toys, external underwear vibrators, insertable underwear vibrators and more. Even wearing a collar your Dom(me) picked out for you can suffice!
Wearable Sex Toys
Gift your partner a toy you can use together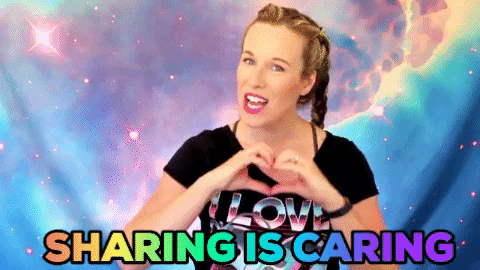 Sharing is caring, after all! If you only have toys that you like to use solo, consider getting a toy you can use with another person. Or get creative with the toys you already have and experiment with them on your partner. You may find that your toys are more versatile than you thought.
There are tons of toy options that are good for multiple uses, like the Manta and Volta from Fun Factory or the classic Magic Wands (from OG to Rechargeable to Mini) from Vibratex. If you want to treat yourself and your partner to some sex toy fun, toys that offer a lot of possibilities are the way to go. You can even get a sex toy kit that comes with multiple toys in one set so you're guaranteed a more versatile way to play!
Versatile Sex Toys for Couples
Visit your local sex shop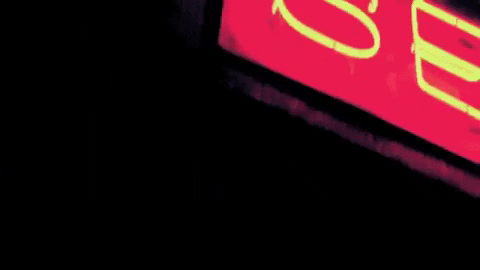 Turn National Sex Toy Day into date night! Take your partner to your local adult store to pick out a toy together. You can ask the staff questions to get specifics on toys you want to try together and get recommendations based on what you want to accomplish with your toy. Talking to a Sex Educator in person is a much more enlightening experience compared to reading toy reviews and looking at photos of toys on the internet. Picking out a toy IRL either solo or with a partner is way less overwhelming and can easily be tailored to your wants and needs. If you're able to visit us, we highly recommend it!
Pleasure Chest New York Upper East Side
Pleasure Chest New York West Village
Pleasure Chest Chicago Wicker Park
Happy celebrating! We'll see y'all soon!