THIS ENTRY WAS POSTED ON May 10, 2023 BY MoxxxyBrown.
These days, there is an impressive variety of sex toy options that reflect the diversity of our individual desires as well as the impressive innovation of sex toy manufacturing. I mean, a vibrator vaporizer was just released earlier this year; talk about innovation! Many of us have seen viral vibrators buzzing, thrusting and pulsating all over our feeds, but how do we narrow down the best toy when there's so many to choose from? The thought of picking out a sex toy can be as overwhelming as it is exciting. You really only need to ask yourself a few questions before you start your search.
How to Shop for a Sex Toy: What do you want it to do?

This question may seem a bit facetious, and you're probably yelling, "I want it to get me off!" and shaking your fist at the screen. But really think about how you get off. Are you a grinder/humper? Do you enjoy pinpoint stimulation or a broad, cover-more surface type of feel? Are you more active or passive while you masturbate? Start paying attention to how you touch yourself and what that feels like at different points of arousal.
Remember that toy makers are pushing the bounds of traditional ways of interacting with adult products, and I venture to say that if you can think of it, there's probably a toy to accompany or even enhance the experience. Figure out how to verbalize what you need your toy to do because simply typing "masturbator" into a search bar, or asking a sales associate for "the best vibrator" will present you with an overwhelming amount of options. To narrow it down, you should confidently know how you'll be using your toy and not be intimidated to put it into words.
How to Shop for a Sex Toy: How do you want it to look and feel?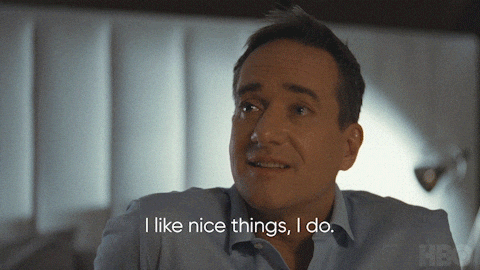 Call me vain, but looks matter. I often tell clients that if you don't like how a product looks, you're most likely not going to be reaching for it as much as you'd think. A toy's design can affect our ability to connect with it and even express our sexuality. In a world where nearly every experience can be customized, you can easily find a toy that fits your aesthetic. Years ago, toys would come in black, pink and purple; and that was about it. But currently, there are many new, exciting color options from brands across the board. If you don't want something that looks phallic or anatomically representational, there are options for fantasy and non-representational toys like Pris dildos and the Cheap Thrills Queen of Mars martian pocket pussy from CalExotics.
If looks matter, so does the feel of the toy. Are you looking for something soft and skin like, or do you need a firm, curved toy for G-spot and prostate massage? If you can shop in-store, ask for a tester so you can feel it in your hand. Think about if it feels too cumbersome, or if it feels too awkward in your hand. Will you be able to maneuver it into or on your body? How big or small would you like your toy to be? Think about texture and ridges vs. something smooth and sleek.Texture provides a nice tugging massage while non-textured toys slip and slide with ease. Personally, one of my favorite internal massagers is a firm, smooth, stainless steel, curved wonder called the Pure Wand by NJOY. The substantial weight of the Pure Wand is just so sexy to me! Metal and glass toys warm up to body temperature. You can even run it under cool water if you need a chilly treat during a sweltering summer day.
How to Shop for a Sex Toy: What features do you want your toy to have?

It's helpful to remember that a toy's features will most likely dictate the price. Consider how/where you plan to use your toy. Are you traveling with it and don't want it going off in your suitcase? Then you can narrow down your search by only focusing on vibrators with travel locks like toys from We-Vibe, Fun Factory, Femme Funn and b-Vibe. Do you live with others and need a super quiet motor? One of my most prized vibrators is the Vesper by Crave. It's a sleek vibrating necklace that offers pinpoint stimulation and a quick charging, and extremely quiet motor. When I wear it as jewelry, it usually evokes compliments and curiosity. A real conversation piece!
Consider things like warranties, the quality of the components and whether or not a toy is built to last to get your money's worth. Also think about vibration patterns, Bluetooth connectivity, and how long a motor can run at its lowest and highest settings. Make a list of non-negotiables for your toy and let that narrow down your options.
How to Shop for a Sex Toy: What's your budget?
In my years of working adult retail, I've noticed that many first time toy shoppers can be surprised to find that vibrators, dildos and masturbators can range quite largely in price. I've often been confronted by a flustered customer wondering, "How can a vibrator cost $200??" I walk them through the features and materials used to make the toy and explain that there are options as little as $10 but they most likely won't last for the long haul or do everything you need it to do. You'll be right back at the sex toy shop to replace it quicker than if you'd just invested a bit more for a toy with a warranty or higher quality parts. I also show them the variety of products that are priced at the middle of the price range.
Think of sex toys as devices or appliances. I suggest investing in quality products so that you don't find yourself hopelessly frustrated with a toy that poops out on you too soon. Some of our luxury brands offer intro lines that are price-friendly, offer many cool features to try, and are well made. Check out the Romp line by We-Vibe for great intro vibrators. And no, you don't have to spend hundreds on something you're not even sure you'll end up liking. Rest assured that at Pleasure Chest, we offer quality products at any price point.
How to Shop for a Sex Toy: Other things to consider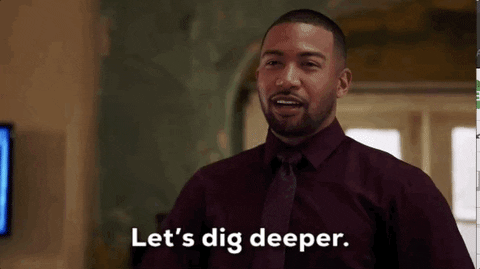 As I mentioned previously, if you can, go to a shop to purchase toys. This way you get to see it in person, handle a tester, and ask a knowledgeable sales associate for suggestions. Who better to help you on your search than an adult retail professional? We receive routine training from toy brands and often have personal experience with quite a lot of products. But of course, not everyone can enjoy the convenience of a local sex toy shop, and many of us make a good deal of our daily purchases online anyway. Make sure you are purchasing from a reputable website like Pleasure Chest and other online boutiques or direct from toy brands. If you see a deal that's too good to be true on a sketchy site, then you should probably move along.
Think about how you'll store and clean your toys so that you can keep them as long as possible. Along with your toys, make sure to grab a compatible lubricant as this can promote ease of use. If it applies, charge your toys fully before first use to prime the battery so you're less likely to have issues later down the line. But also keep in mind that devices with motors and batteries will decrease in function over years.
At times, there is a sort of learning curve with a new toy. Not only do you need to figure out how to hold it, apply it to your body as well as what settings work for you but your body can take a little while to get used to new stimulation. Just relax, take your time and remember that just because it doesn't make you climax right away, doesn't mean it's a bad product. It helps to think about finding the best toys for you as a trial run. You need to start somewhere, and with a little bit of forethought and research you can find what's right for you.
---
MoxxxyBrown (she/they) is a pleasure-focused sex educator and visual artist based in Chicago. Her work combines kink, abstraction and obscurity as a method of decolonizing beauty and gender standards. You can find her work and musings on IG @portals4mortals.