THIS ENTRY WAS POSTED ON May 25, 2023 BY Moxy Brown.
Let's face it: we love to feel good! We seek pleasurable, emotionally affirming experiences that may not always be within our grasp of language and understanding: the things that leave us positively speechless. And when it comes to feeling good, we all have unique ways of going about it. For me, nothing beats spending sun up to sun down indulging my creative passions. Whether that's getting lost in slow-drying, ever changing watercolor washes on textured paper or exploring a new cuisine by whipping up something magical in my kitchen. I prefer to approach my erotic self-pleasure with the same energy and mindset: however long it takes and whichever tools I need to use. This is the masturbation mindset to strive for if you find yourself feeling like your orgasms are good but could be a masterpiece from time to time.
First thing's first: let's dispel some nasty masturbation misconceptions.
Solo Play and Beyond: Masturbation Myths

It's only for desperate, lonely people: this couldn't be further from the truth! The fact that many of us may think that solo-play is something to be shamed for is an unfortunate byproduct of sex negativity. Honesty and understanding about our sexual desires and habits is crucial to our well-being as well as our relationships.
Masturbation will ruin you for your partner: false again! Learning your erotic responses on your own is an incredibly effective way to enhance partnered sex. Through masturbation and self-pleasure, you build a deeper sense of agency and awareness of how you need to be touched to feel good. The orgasms you experience with your partners start with you.
There's only one way to masturbate and it's to do it the same way every time as quickly as possible: no way! Our bodies respond quite well to variety. And while yes, some of us prefer the confidence and comfort of the familiar, a pleasant, unpredicted surprise keeps the excitement going. Varied stimulation produces different results. If you're feeling like you're not getting enough out of your orgasms, this may be your issue.
Solo Play and Beyond: Masturbation Methods
Now that we've dispelled those myths, let's talk about methods. There are 2 ways to get off solo: the shortcut and the scenic route. The former being the method we use more often than not, and the latter being the indulging, slow burn (or however long it takes) that we usually don't have the time for. Neither of these methods are better than the other. If all you have is a few minutes to get off before you start your day or fall asleep, that's just fine and valid. It all depends on how you feel about it. In my mind when it comes to orgasms, something is better than nothing. But, if you have the time and energy, try changing things up and slowing it way down. Let's discuss this in deeper detail:
First, check in with yourself. How are you feeling about your body? Are you stressed, excited, or bleh? What do you need to ground yourself and get in the mood?
Set up for success: gather all your toys and tools and have them at the ready. Turn your phone to 'do not disturb' and mute any other distractions that could take you out of your sensual element. You may even consider setting the mood with candles, music, aphrodisiacs, etc. Or you might have a costume or lingerie that gets you hot as soon as you think about it. If those don't turn you on, figure out what makes your scene sexy.
Understand the goal: which for the purposes of this method is to delay climax as long as possible. Trust me, this is the key! When we take the scenic route, we're doing so to take in our surroundings, enjoy the journey and perhaps even discover something new. You are open to noticing the things you usually miss. But if you reach climax quicker than anticipated, that's perfectly fine. You may even find that you worked yourself up so well that after climaxing you may be ready to go again. This is great so be greedy because this is blended and serial orgasm territory. We'll discuss that more a bit later.
Solo Play and Beyond: Arousal and Erotic Zones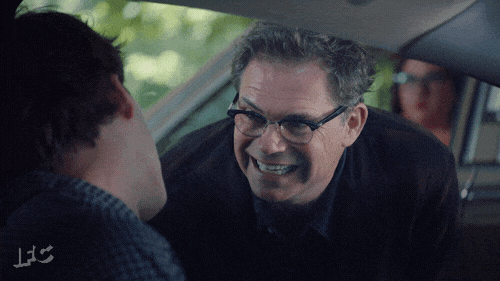 Now that we've laid the groundwork we can focus on erogenous zones. As you can imagine, it's important to try not to fall into the "straight to the genitals'' approach. When you get horny and decide to do something about it, how do you do it? Do you take more time to caress and appreciate your skin, the largest sex organ we have? Do you play into your heightened sensitivity and build up anticipation? This is vital when we're trying to cum differently.
Some sex educators and researchers follow the four-stage human sexual response cycle: excitement, plateau, climax/orgasm and resolution. This is probably the most simple way to map arousal and sensual response, so we'll use that model here. If you don't do this already, try to hangout in the excitement phase for a while. Physiologically, this stage is marked by increased breathing and heart rate as well as elevated blood pressure. Your skin, especially the skin around erogenous zones becomes hyper-sensitive and "flushed" with increased blood flow, or vasocongestion. This feels really good and motivates us to journey toward plateau and ultimately orgasm. Focusing on spending more time in the excitement phase can produce stronger, more intense orgasms.
As you experience this phase, try to visualize your erotic energy. When I remember to, I like to visualize a ball of throbbing, colorful light. The color changes as my physiological responses become more intense. I visualize this light moving outward from my vulva to my inner thighs, ass, chest and everywhere. Then I localize the energy by caressing and manipulating different erogenous zones. These can be common from person to person, but know that our bodies are unique and so are our erogenous zones. That being said, there are dozens of possible erogenous zones. But we'll focus on some of the common ones:
Genitals: clit, vulva (generalized), penis, testicles
Urethral sponge tissue: g-spot and prostate
Anus, ass cheeks, perineum
Nipples
Inner thighs
Wrists
Ankles and arches of feet
Neck
Lips
This list is by no means exhaustive, so I encourage you to get creative and tickle and touch all over your body while you're aroused. Experiment with varying pressure and surface contact (pinpoint vs broad). This is how you build up to an intense final act. From here, you'll reach a point where your need to get off becomes more urgent. Your breathing and heart rate will increase even more and you'll start to notice muscle tension. This is the plateau phase, and if you can challenge yourself to spend a little more time here, you will be pleasantly surprised. It's a challenge because everything in you will be begging you to cum already. Your patience will be put to the test, but that can be quite fun. In fact, putting off orgasm is a huge kink for some folks, and they aim to only experience the excitement and plateau phase. This is called edging and it can be a really great tool to learn your responses and limits.
While you're scenically exploring the excitement and plateau stages, you should definitely play with your toys. If you're into insertables (whether it's anal or vaginal) try a nice firm, curved toy which will massage erectile tissue effectively. I particularly favor the Njoy Pure or Fun Wand for this reason. These are sexy, smooth stainless steel wonders that not only serve as a great muscle massager, but the Pure Wand is one of the most effective g-spot toys I've used. The metal heats up perfectly to body temperature, perfectly complimenting the increased blood flow - we love a warm and gushy moment! I enjoy that I can use any lube with it and the weight makes it so that small, concentrated motions is all it takes to work up a wonderful orgasm. I particularly like to use La Nua Silicone Lube with my Pure Wand these days, but I also keep Sutil Rich on standby when I want a nice, cushy water-based lube that will promote even more blood flow with horny goat weed.
Solo Play and Beyond: Blended Orgasms vs Serial Orgasms
I highly recommend playing with more than one toy, or at least a toy that can stimulate internal and external erogenous spots like a vibrating rabbit or a butt plug/cock ring combination. Often, I'll enjoy clitoral stimulation for a while until I can feel myself shifting into a plateau phase. Then I'll lube up a vibrating plug and add some anal stimulation. If I'm really feeling adventurous, I might throw some nipple clamps into the mix because nipple stimulation generally helps me get to climax. If you have a testosterone-based body, try using a plug while you stroke your penis with a masturbation sleeve.
From increased blood flow and breathing to moving erotic energy around erogenous zones, our body puts work in concert to get us to climax. Focusing on one thing the whole time can severely limit your pleasure. Blended or multiple orgasms occur when two or more erogenous zones are stimulated to climax and or ejaculation. Internal orgasms will feel different than external, and you may find that you tend to prefer one over the other. It's also helpful to remember that estrogen-based bodies generally need clitoral stimulation to climax. Internal and external orgasms together (sometimes called blended orgasms) can be otherworldly so it's worth trying out these combinations.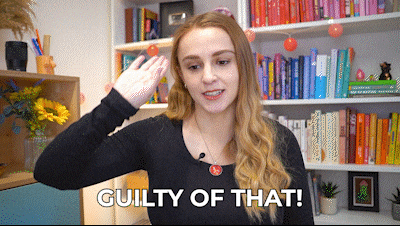 After the climax phase comes resolution or the refractory period. This is the body's time to recover from orgasm and/or ejaculation and can last anywhere from a few minutes to several hours. In this stage, your heart and breathing rate will return to normal and that 'flushed' skin feeling will disappear because blood flow decreases and your body becomes less responsive to sexual stimulation. Your erection will dissipate and you may feel calm, relaxed and satisfied. It will become more difficult to reactivate the arousal stages again, especially climax, however, research suggests that estrogen-based bodies are more likely to reach orgasm again, or delay the refractory period longer so that they may climax (and possibly ejaculate).
If you want to experiment with serial orgasms, first you should know how long your refractory period tends to be on average. Then you should scenically masturbate (this is not a job for the short-cut route) aiming to stay in the first two arousal stages as long as possible. Once you hit climax, try bearing down and pushing through the urge to completely stop stimulation. If it hurts and you don't like it, then absolutely stop! Remember that the whole purpose is to feel good, and if the pain isn't a pleasurable pain for you, don't push yourself. You may ease off genital stimulation altogether, but continue to caress your skin and stay in an erotic mindset. See if you can catalyze the arousal cycle all over again, and know that this may take a bit of time, especially if you have a testosterone-based body.
However you choose to explore your desires and arousal, just try to enjoy it. Setting strict goals and expectations is the quickest way to lose your big "O" and spoil the fun. Mindful masturbation is a practice, so remember that with practice comes improvement, or at the very least, provides an opportunity for you to learn and experience the embodiment.
---
Moxy Brown (she/they) is a pleasure-focused sex educator and visual artist based in Chicago. Her work combines kink, abstraction and obscurity as a method of decolonizing beauty and gender standards. You can find her work and musings on IG @portals4mortals.